These industrial glass doors  feature a design trend in industrial modern restaurant and retail design. It's been growing with popularity over the past couple of years from everything to home design to special events, but it's ripe and ready to roll! (up and down that is).
It's functional, versatile, decorative and adds a sense of polished brand aesthetic geared towards Industrial themed brands. It's the perfect extension for hosting patio events, live music sessions and expanding the capacity of a restaurant, events venue or cafe which means extra revenue for the bottom line.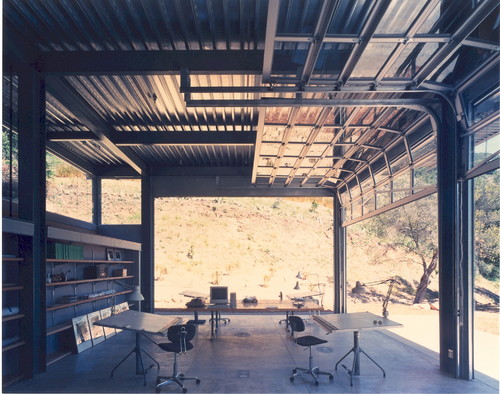 Industrial Style is now influencing special events and even office spaces. Corporations are seeking hip warehouses and the like to host industrial rustic, contemporary themed events. Check out the examples below: couldn't you see this for a new restaurant concept or even a hip start-up/tech work space? The possibilities are endless.

via: m.hometalk.com and remainsimple.us.com 
---
As we are aligned with Clopay, We can offer the highest quality glass, full view – garage doors on the market today.  We've done the homework for you, check out these options they offer and shoot us an email.
DSB Glass  – Model 902/903D
Insulated Glass  – Model 902/903I
Plexiglas Glass –  Model 902/903P
Ribbed Wire Mesh Glass  – Model 902/903M
Need help selecting and installing your glass commercial door? Let's get to work. Hire Omega Door and Hardware to get the job done right!